Bessie Minor Swift Foundation
Contribute to an informed and active citizenry by supporting programs that promote literacy and educational enrichment.  We focus our work in Washoe County, Nevada; Ada County, Idaho; and, San Diego County, California, and will only consider applications from non-profit organizations in those counties.
Examples include programs that promote:
Literacy, reading and writing skills
Programs focused on literacy, sciences and interdisciplinary efforts
The Bessie Minor Swift Foundation awards grants to programs that provide direct service to:
help with the implementation or expansion of literacy programs for children who are below grade level or experiencing difficulty reading
develop programs in the literacy, STEM, STEAM (science, technology, engineering, art and mathematics) and Interdisciplinary areas for preschool, primary and secondary school-aged students
develop reading and writing skills at all age levels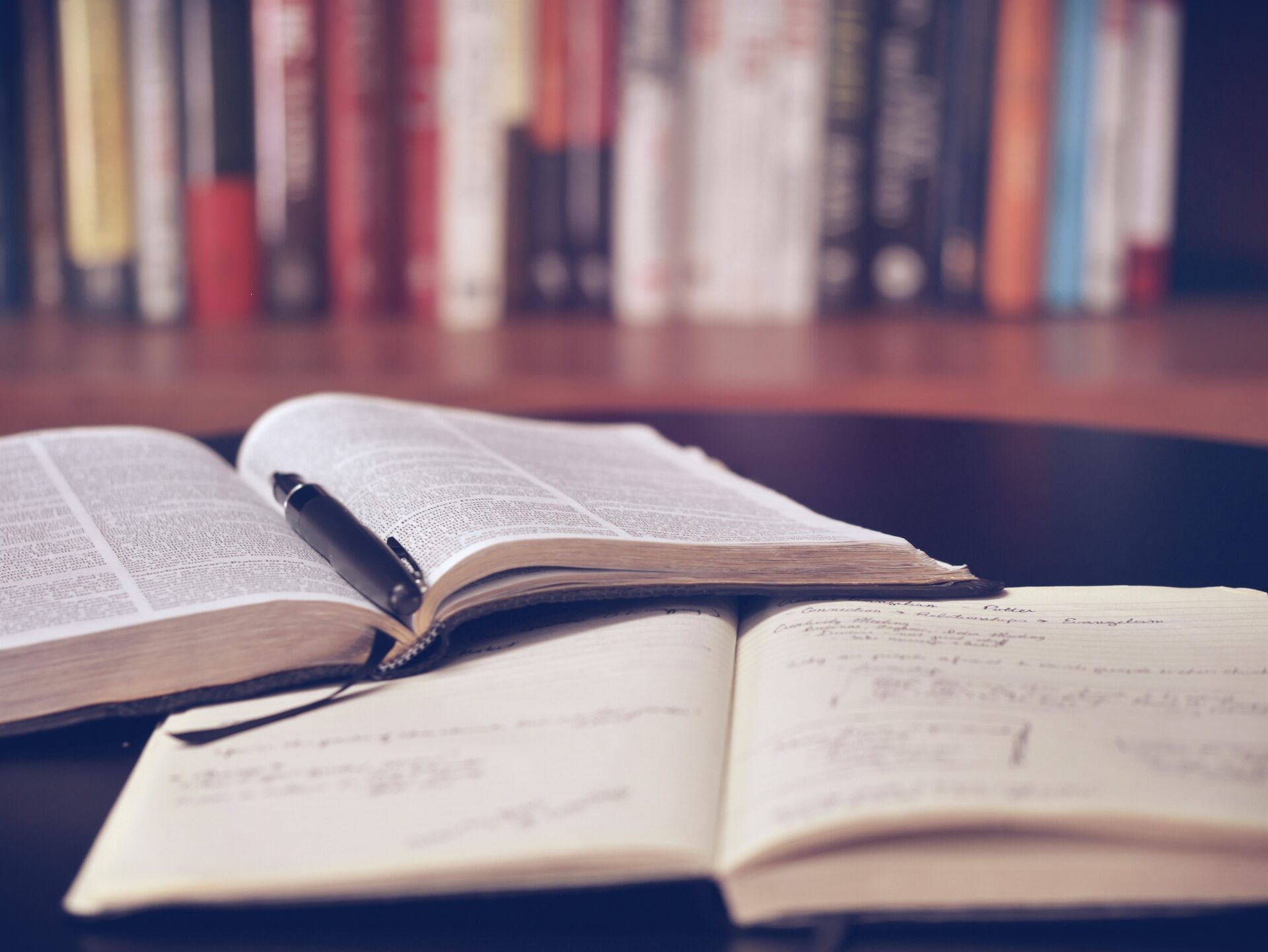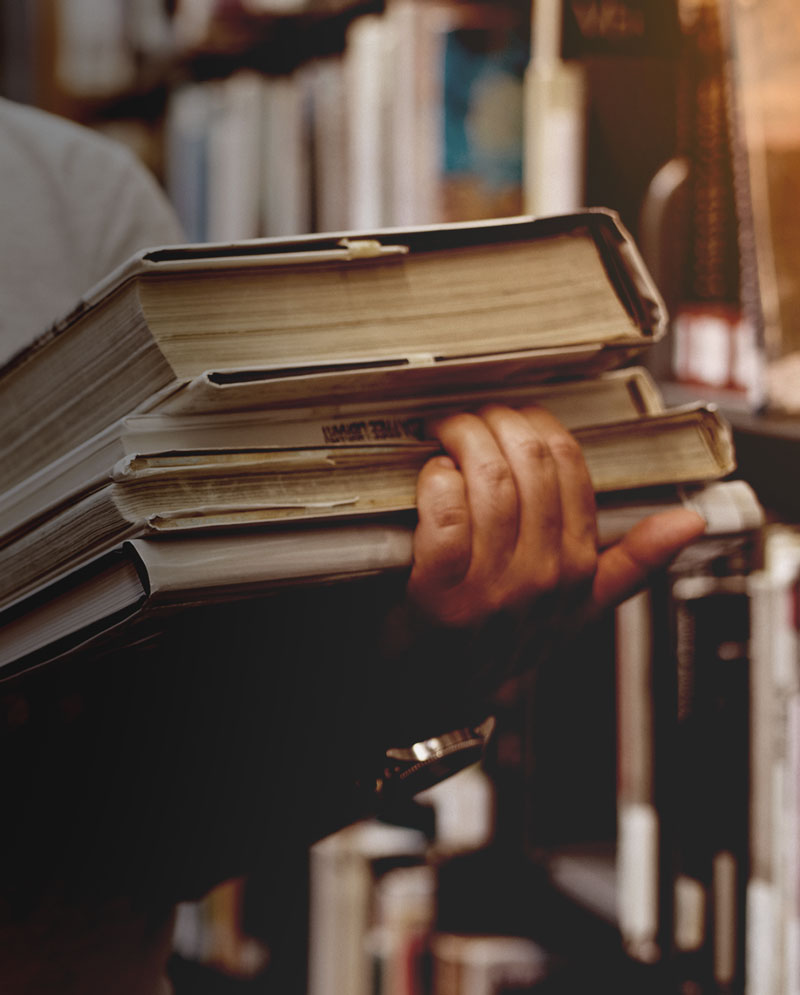 Since 2008 we have been inspired by the creativity, commitment and results nonprofits have achieved in our communities.  We are so thankful for all of those accomplishments.
In 2024 we will accept applications from January 1 through February 15.  We will accept applications only from Washoe County, Nevada; Ada County, Idaho; and San Diego County, California.  We look forward to getting to know nonprofits, schools and libraries in these areas and hearing about your proposed programs.  For more information explore the website and keep an eye out here as the end of the year approaches.

In 2023 we took a "gap year" to refocus our grant program.  Through our 2022 funding process a total of $85,928 was awarded to 33 organizations. Details of these awards can be found in Grant History.  Since inception, 424 awards have been granted for a total of over $865,000.  Over 15 years the Foundation has awarded grants as follows: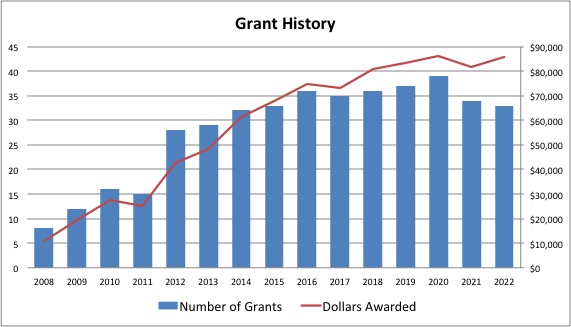 Grants have fallen into categories as follows over those years: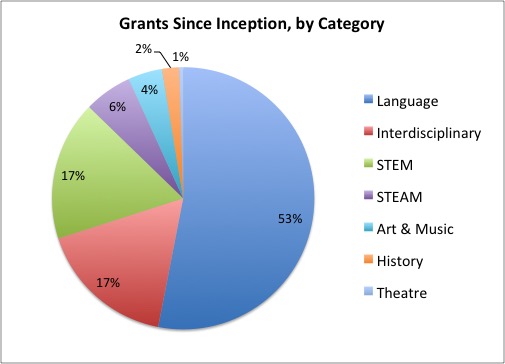 While grants have been primarily given for Literacy programs in the past, STEM, STEAM and Interdisciplinary projects are on the rise.


Address
Sterling Foundation Management
12030 Sunrise Valley Drive
Suite 450
Reston, VA 20191